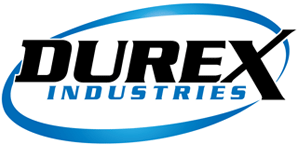 Electric Heaters
Durex Industries is an ISO 9001/2008 company founded in 1980 and is located in Cary, Illinois.  They are a manufacturer of electric heaters, temperature sensors, and temperature control panels and a supplier of PID temperature controls.  They have a 145,000 square foot manufacturing facility as well as an adjacent property dedicated to building process heaters and skid systems.  Durex is an ASME certified shop and can manufacture pressurized heater systems up to 3,000 psi as well as provide UL/cUL component recognition on select items.  As a manufacturer's representative for Durex, we work closely with their factory to find a thermal solution tailored to your specific application.
Below are the types of electric heaters that Durex manufactures:
Process Heating Skid Systems and Steam Superheaters:
Includes skid base, heater(s), temperature sensor(s), and control panel.
Factory mounted with all components interconnected prior to shipment.
Valves, piping, pumps, tanks available
Immersion Heaters:  
Circulation
Flanged
Screwplug
Over the Side
Duct
Tri Clamp
Drywell
Cast Heaters:
Available in bronze and aluminum
Barrel heaters in full sets, half rounds, or L shaped designs
– Available with fins, shroud, and blower for air cooling or stainless steel tubes for liquid cooling
Heat only, cool only, and heat/cool combination platens and pedestals
DFX Heat Exchangers
An aluminum cast in heater body with a 316 stainless steel pipe coiled inside for transfer of medium.
Provides indirect heat for applications where the medium cannot be contaminated.
Cartridge Heaters
Available in 1/8" – 1" diameters in 304 stainless steel or Incoloy
Flexible
Available in silicone rubber, kapton, or 3D molded foam
Aluminum Nitride
For fast ramp rate and high temperature applications
0 – 752° F in two seconds.  1832° F max operating temperature
Tubular Heating Elements
Copper, Steel, 304 stainless steel, 316 stainless, Incoloy 800 and 840, and other sheath materials
Cable Heaters
Straight or factory pre coiled to customer spec
Band Heaters:  
Mica, Ceramic, or Minerally Insulated.  (Offered by the GLD Company directly).
To view more information about Durex Industries, please visit the Manufacturer's Catalogs page or www.durexindustries.com